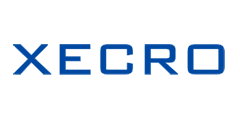 XECRO is an independent company with more then 20 years of experience in the sensor industry. As one is one of the leading companies in inductive and capacitive technology, XECRO serves customers in Europe, North and Latin America, Asia, Africa and Middle East.

Due to XECRO's innovations and high standard technology, XECRO is able to produce the thinnest and shortest sensors, quad sensing distances, high pressure, high temperature resistant and ultra metal face proximity switches. The organization is regulated in accordance with the strict directives of ISO 9001.

The production is made by XECRO in Germany and in collaboration with selected strategic production facilities inside the EU.